A place to work and celebrate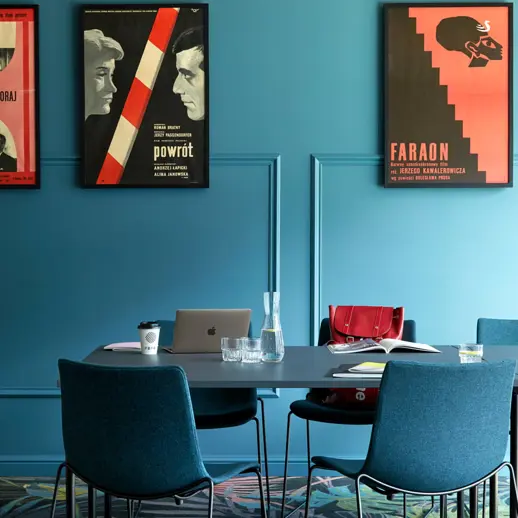 Sublime retro interiors overlayed with collector's posters related to the legendary Łódź film school decorate this conference room.
Up to 26 people
Cinema Paradiso
An intimate cinema on our 1st floor provides the perfect space for a private film screening, presentation, or evening relaxation. Styled with art deco doors leading to a pink hall with a bar and popcorn machine, it's a scene straight out of a Wes Anderson movie.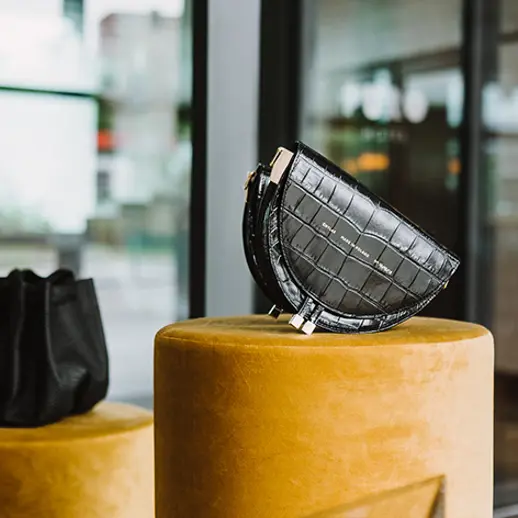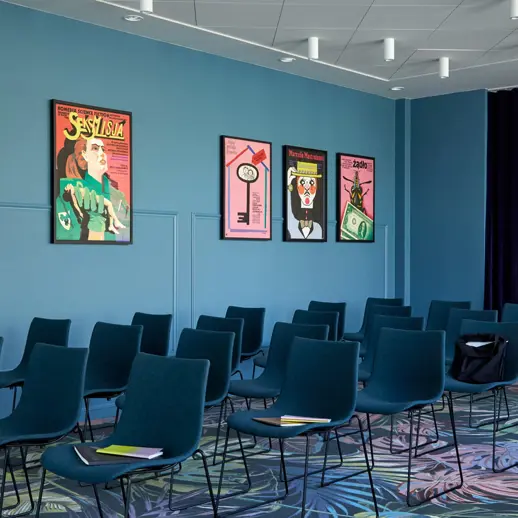 More than just meeting rooms, PURO Łódź has spaces to match any business need. From organising a conference or company workshop to using our spaces for photoshoots or throwing a pop-up event, we're here to help make it happen.
Send inquiry
Your celebration is our passion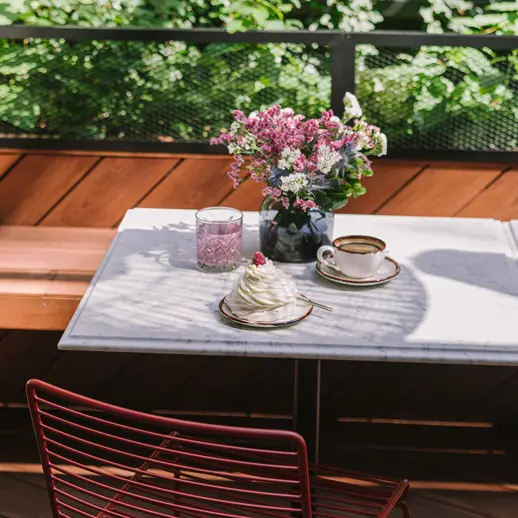 At PURO Łódź we're here to help you create. Looking to throw a big birthday bash, wedding or more low-ley event? Our spaces, restaurant and bar are adaptable to fit any size and with catering services to match your needs. Our passion is a about bringing people together. So get in touch with our team today to discuss how we can help you celebrate.