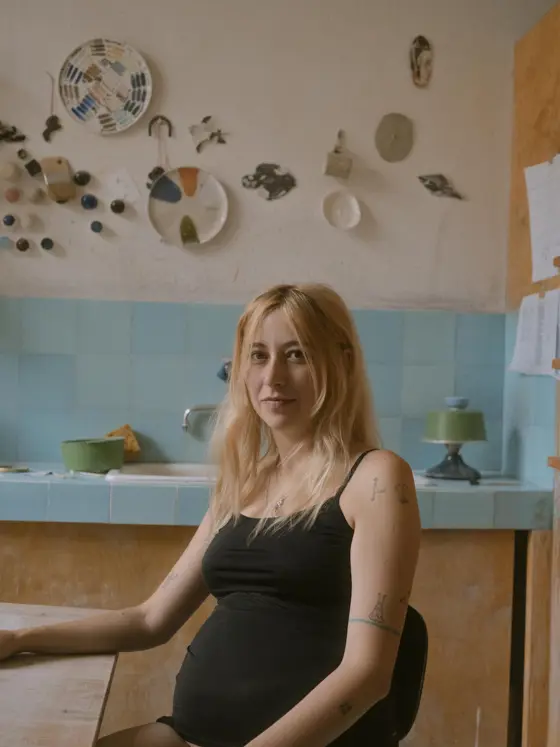 We meet with Tosia Kiliś - an artist and designer - in her ceramics studio in Warsaw's Powiśle.
You tattoo, design illustrations, you create dishes, silver objects, textiles, and also run one of the most popular ceramics studios in Poland—do you like to keep busy?
Absolutely. There's nothing better, to my mind: when lots of things are happening and I have lots of challenges coming up. I like working on a range of things and materials.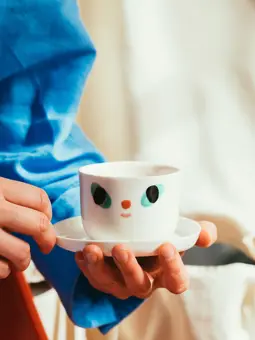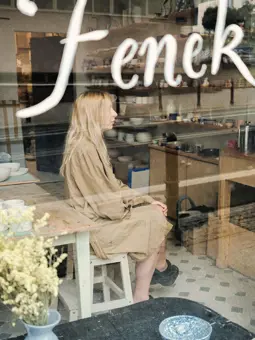 You've got big changes coming up, including a move from Warsaw. Do different events and places inspire you to design objects?
My surroundings definitely have an effect on what I do. I don't think it should come as a surprise that places affect what we feel. I'm happy to be moving to the Karkonosze Mountains, because I've never had the chance to work outside the city for a longer period of time and I'm excited to see the results! When I design objects, I'm always considering who they'll be for. At the Fenek Studio I often find myself thinking I'd like to make something that could potentially be someone's favorite object.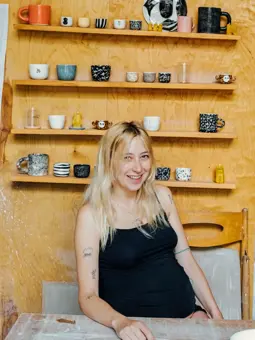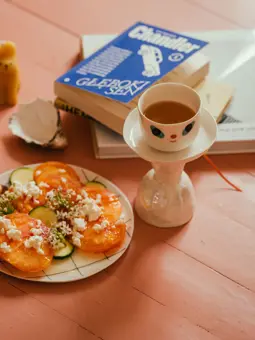 Which stage of getting acquainted with the porcelain fascinates you most? Is there anything you particularly dislike in the process of working with porcelain?
The most fascinating thing is its potential! Porcelain and clay are materials pulled from the earth, which undergo great transformations. At many stages you can approach the material in different ways. The more I learn about it and gain experience (I've been working with ceramics since 2013) the more I'm convinced how much I have left to explore. I believe it is a material I will be working with till the end of my life. I especially dislike slipping into routine, which sometimes happens, as I have a company to run.
What are you working on now?
Because we've just moved and I had a child in September, I'd like to take a step back from production right now and focus on individual projects. I'm giving myself the next little while for ceramics ideas that have been stewing in my head for some time. I also want to learn more about silver, because I have the opportunity to quickly set up a mini-studio. I hope now I'll have more time to draw and note down new ideas. I'm also still working on a few fabrics, which I will soon be presenting.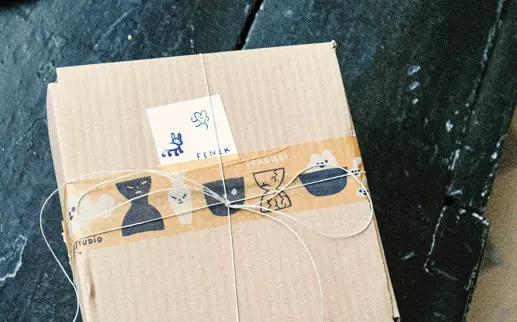 Similiar Articles