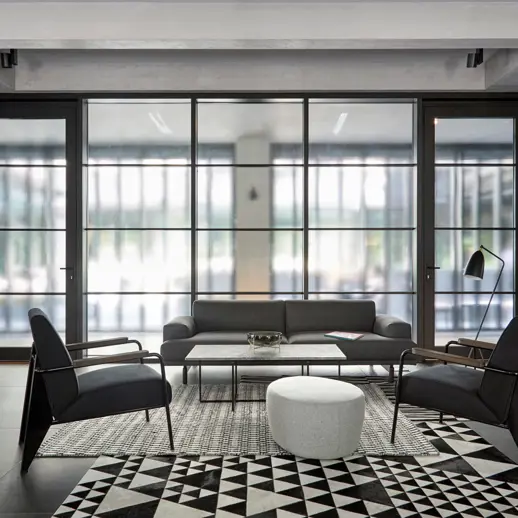 Lots of light, with glazed and glass elements. While a green patio provides the perfect place to take a break.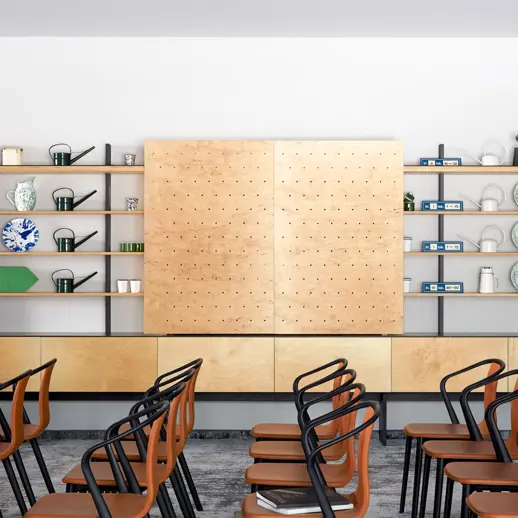 A spacious room with a beautiful view of the garden. Inside, the room is furnished with stylish enamel vessels, while the name of the room refers to the enamel factory that used to be located in Kazimierz.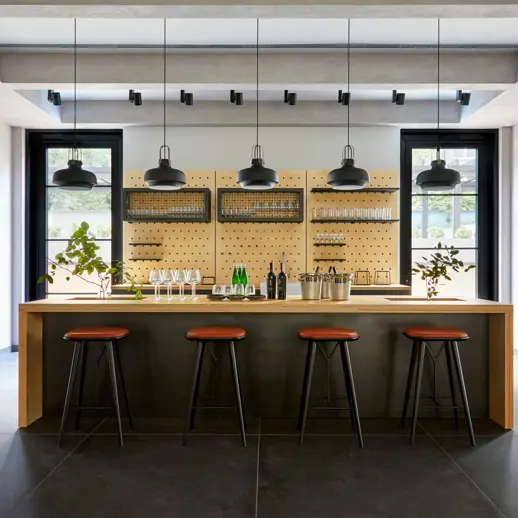 Up to 25 people
Terracotta + Ceramic
Terracotta is an intimate room perfect for closed meetings in a small group, board meetings or recruitment interviews.
While the Ceramic meeting room boasts large windows and an exit to the garden and is also designed for meetings of small groups. Taking its name from the former ceramic workshop in the neighbourhood.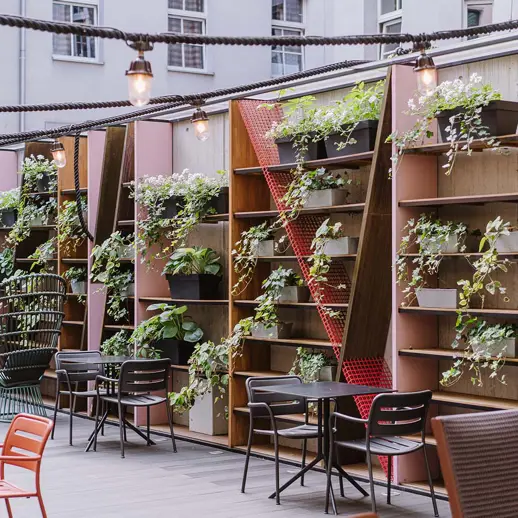 Our garden is a perfect place to host a range of summer events, while in the cooler months of spring and autumn electric heaters allow you still take full advantage of our outdoor setting. In the open air we can accommodate up to 350 guests, while our Halicka restaurant will take care of any and all catering needs.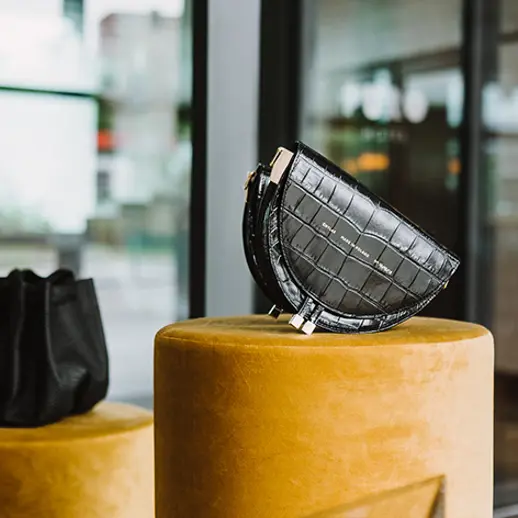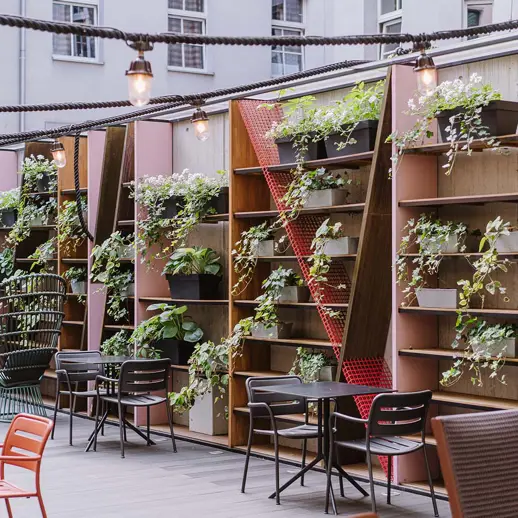 More than just meeting rooms, PURO Kraków Kazimierz has spaces to match any business need. From organising a conference or company workshop to using our spaces for photoshoots or throwing a pop-up event, we're here to help make it happen.
Send inquiry
Your celebration is our passion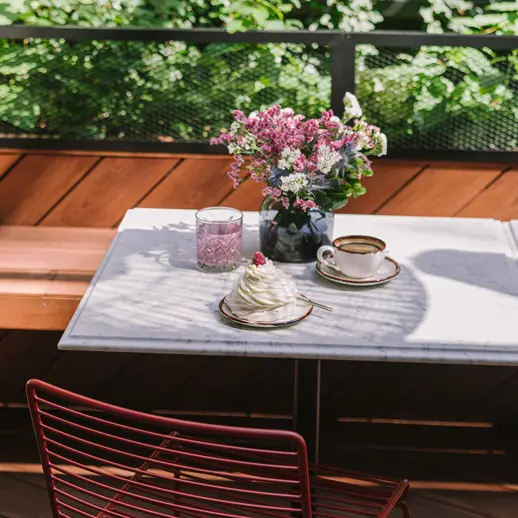 At PURO Kraków Kazimierz we're here to help you create. Looking to throw a big birthday bash, wedding or more low-ley event? Our spaces, restaurant and bar are adaptable to fit any size and with catering services to match your needs. Our passion is a about bringing people together. So get in touch with our team today to discuss how we can help you celebrate.