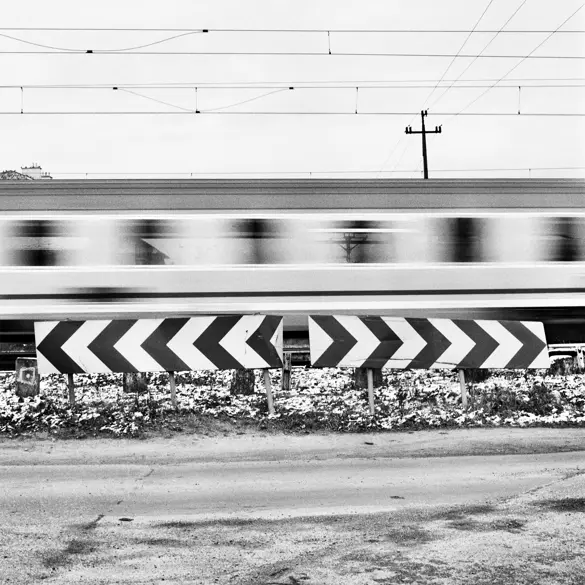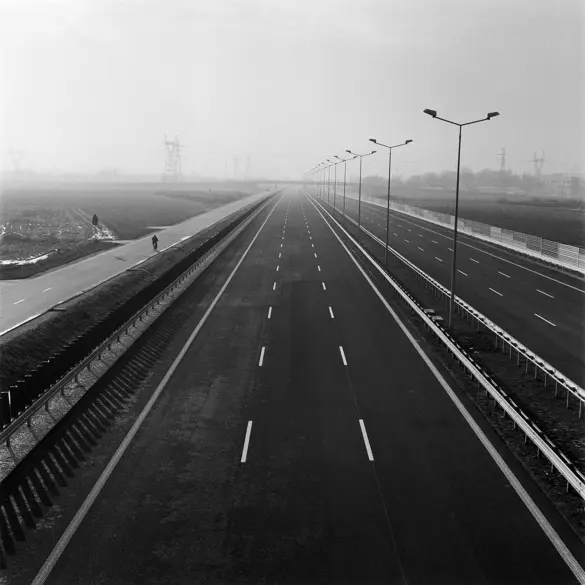 Wojtek Moskwa is a visual artist and documentary photographer tied to Warsaw. He graduated from the Gdańsk University of Technology in the Faculty of Management and Economics. After two years he abandoned work in his profession to commit himself to his passion, photography. He takes black-and-white documentary and travel photographs whose main subject is nature, the landscape, and how it is shaped by humanity. He made his debut in 2012 with the Sansara Nepal photobook and exhibition, which was presented in several towns in Poland. His photos always come in series: The Region: A Tale of a Narrow Rail is documentary photographs from the outskirts of the Mazury area, and Wandering Souls is about the endless cycle of birth and death. In 2015 he received the Grand Prix at Fotofestiwal in Łódź.
Summation, photograph, 1/25, 2010/2018,
Passion, photograph, 1/25, 2010/2018
The road and the journey in a physical and a metaphorical sense are recurring themes in the photographs of Wojtek Moskwa, most of whose series are devoted to landscapes and their human interventions. The two photographs in the Hotel PURO collection portray the industrialized Polish reality, subject to a series of landscape modernizations. The photographs are linked by clearly drawn lines of composition. The artist shows an empty, nearly post-apocalyptic space. The foggy freeway and the blurred train prompt reflection. Both photographs come from the Wandering Souls series, about the endless cycle of birth and death. Moskwa was inspired by Hindu beliefs about the evolution of the soul, which initially resides in objects, then in animals and people, going on to achieve divinity. The photographer sought everyday objects that could be earthly shells for wandering souls.