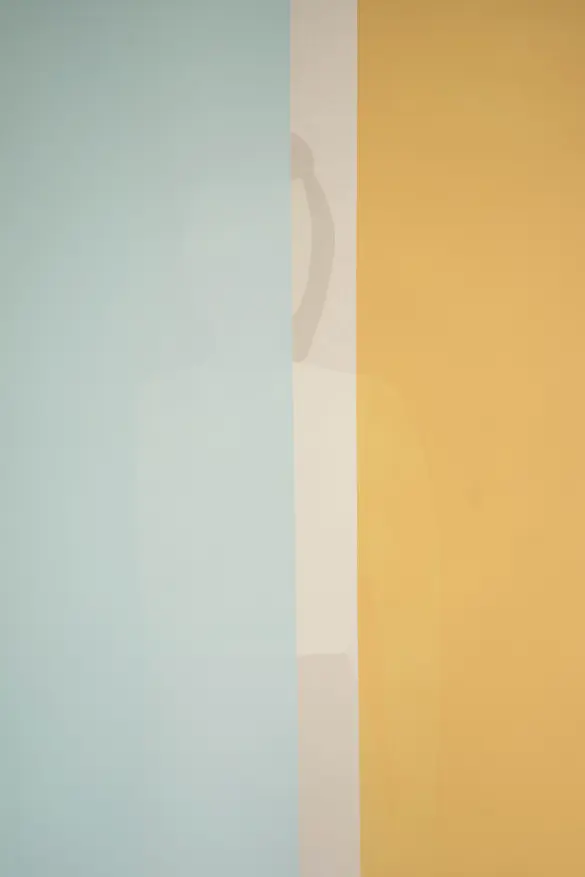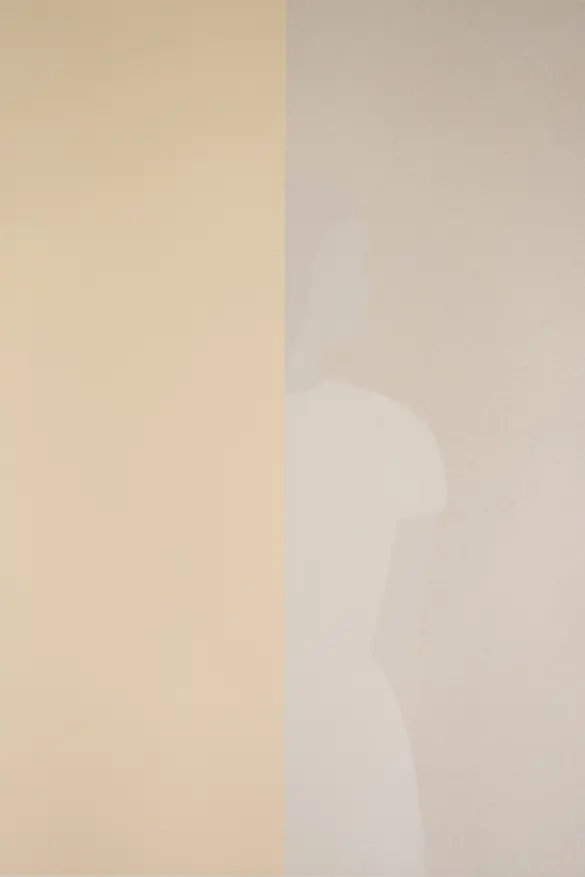 Karolina Bielawska is a painter and visual artist tied to Warsaw. She graduated from the Academy of Fine Arts in Warsaw. She works in abstract painting, which she joins with drawings, objects, and installations. She mixes various painting techniques and materials, such as plaster tiles, enamel, and varnishes. She was a finalist in the Hestia Art Journey competition in 2015 and the 2nd That's Art! Young Polish Painting competition in 2016. She participated in the first edition of the Biennale de La Biche in 2017. Her compositions often explore residential spaces, urban aesthetics, and architecture. She enjoys reinterpreting avant-garde painting and design. She is represented by Wschód Gallery and Double Q Gallery in Hong Kong.
Later and a Bit Earlier, acrylic on plaster tile, 2016
In Later and a Bit Earlier the artist used plaster-cardboard tiles popular in construction. This is a cheap and easy material that can transform any space, especially residential ones. The artist relates the strategy of patching, covering up, or dividing spaces to the space of the memory. Here, layers are fundamental. The picture's color scheme joins with the aesthetics of Polish homes and a phenomenon colloquially known as the "pastelitis" of the early 1990s, a quick method of "perking up" a city space, mainly grim housing estate areas or gray high-rises, covering them in massive building panels, Styrofoam, and colorful paint. According to Filip Springer, this was the easiest way of changing the look of an area from socialist to capitalist.