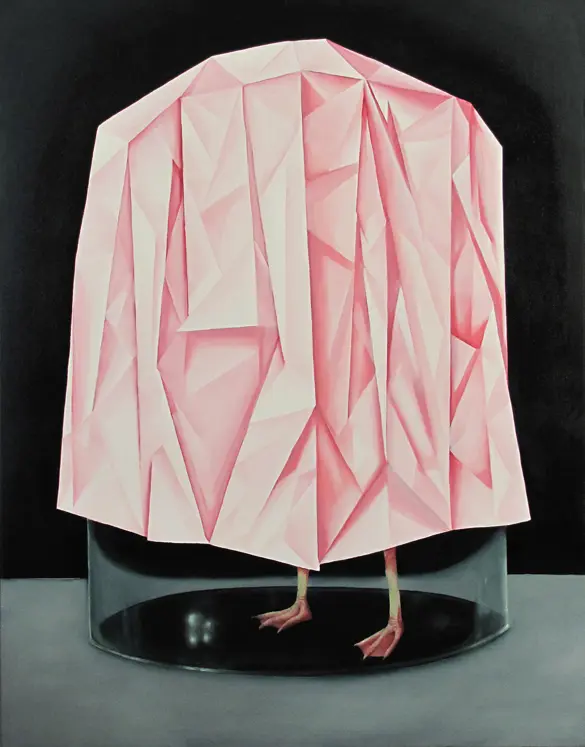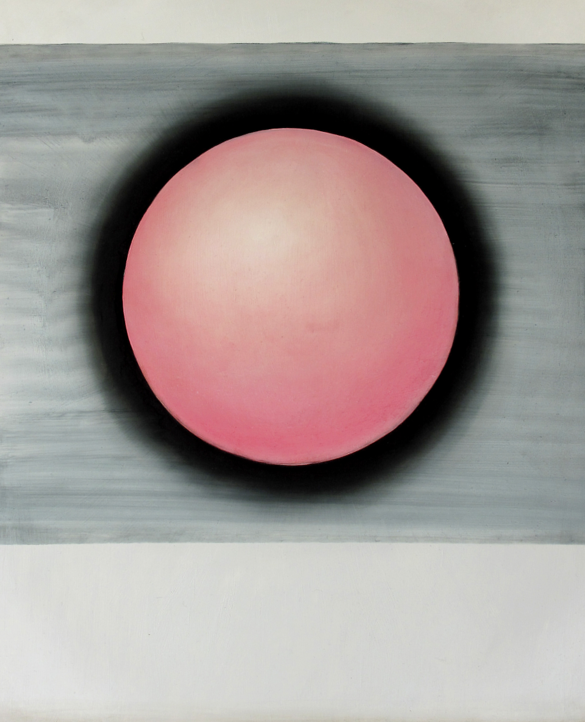 Dawid Czycz is a painter and visual artist who lives and works in Krakow. In 2011 he graduated from the Academy of Fine Arts in Krakow. He mainly works in painting, objects, and video art. He has done the Artist-in-Residence program at the BMUKK in Vienna. He was the winner of the Gazeta Wyborcza Editors' Distinction in Katowice at the 43rd Bielsko Fall Painting Biennial 2017 and an honorary mention at the 44th edition of the Bielsko Fall in 2019. He has taken part in many collective and solo exhibitions in Poland and abroad. Czycz's painting creates new Surrealist worlds, in which artistic imagination joins a contemporary language of pop culture and the Internet. His initial interests were bird and plant motifs inspired by the first Surrealists. At present he makes dynamic compositions filled with structural elements from a range of compositions, detailing the moods and emotions of the modern world.
Eclipse, 2010, oil on canvas
Eclipse is an early painting by Dawid Czycz, painted during his studies. Even then he was interested in Surrealist motifs. The picture approaches geometrical abstract art through its application of circle and line motifs, marking the horizon. The title of the picture points to an astronomical phenomenon: the total eclipse of the sun, which people have attributed magical significance for centuries. In spite of its simplicity, the picture generates an anxiety of sorts.