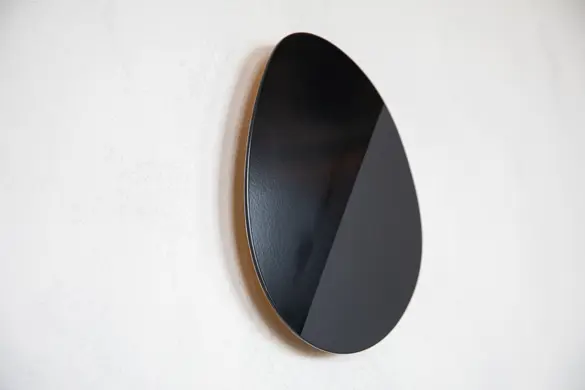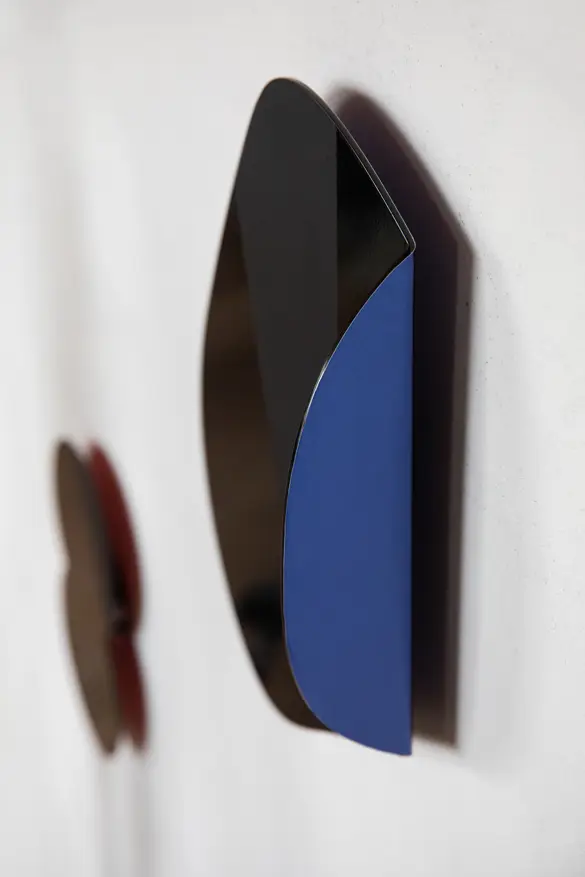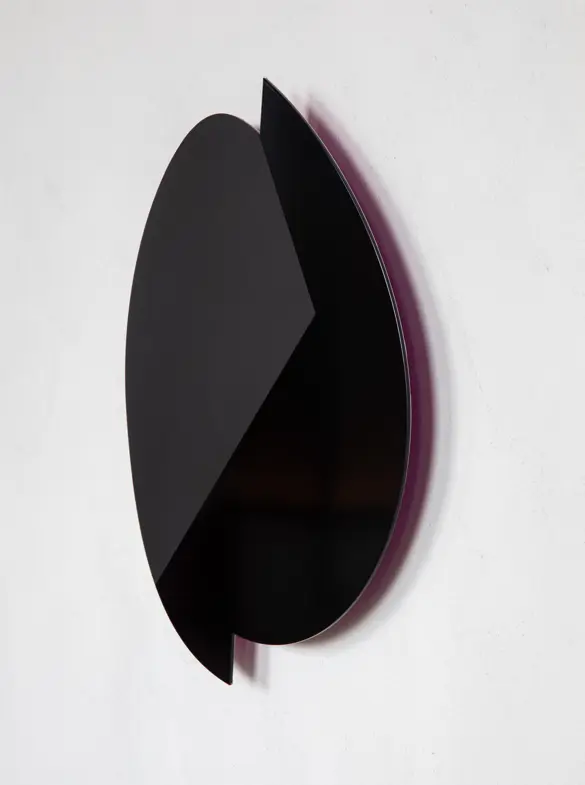 Anna Barlik is a visual artist and sculptor tied to Warsaw. She studied jewelry design at the Academy of Fine Arts in Łódź, and then sculpture at the Academy of Fine Arts in Warsaw. In 2008 she received a scholarship for the Universität der Künste in Berlin. She did post-diploma urban studies at the Warsaw University of Technology. In 2017, she defended her PhD in art. She is an active member of the academic community. She runs courses in composition and visual structure at the Polish-Japanese Academy of Computer Technologies. She mainly makes abstract drawings and site-specific sculptures. She is interested in various concepts of space and mathematics.
Underneath, powder-coated steel, mixed techniques, 2019
Underneath is an open spatial composition, inspired by forms and their visual relationships in Warsaw's city planning. The colorful steel installation is made up of multidimensional black discs, hiding something underneath. Upon closer inspection, we may note that the objects have a colorful luminescence, a spectrum reflecting the color from the wall. Parts of the composition may be modified and their structure may change. Revisiting PURO Warsaw, the viewer rediscovers this work anew, just they find changes in the city. Just look a bit longer to see how much it changes every day.