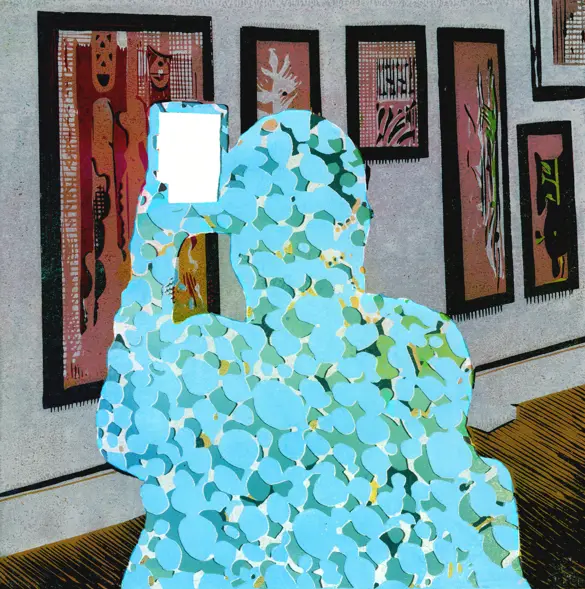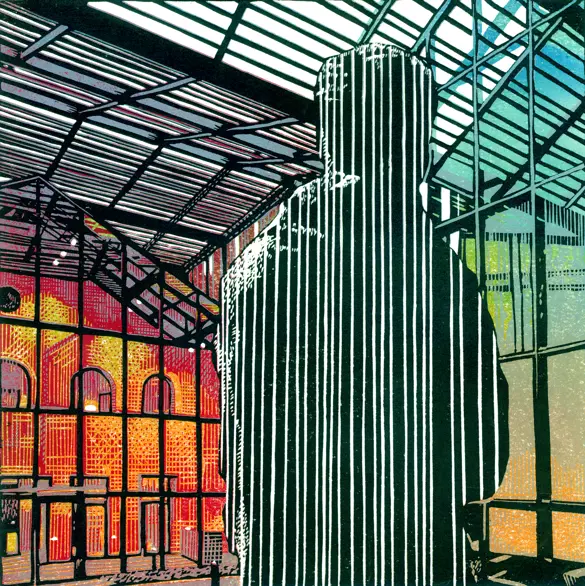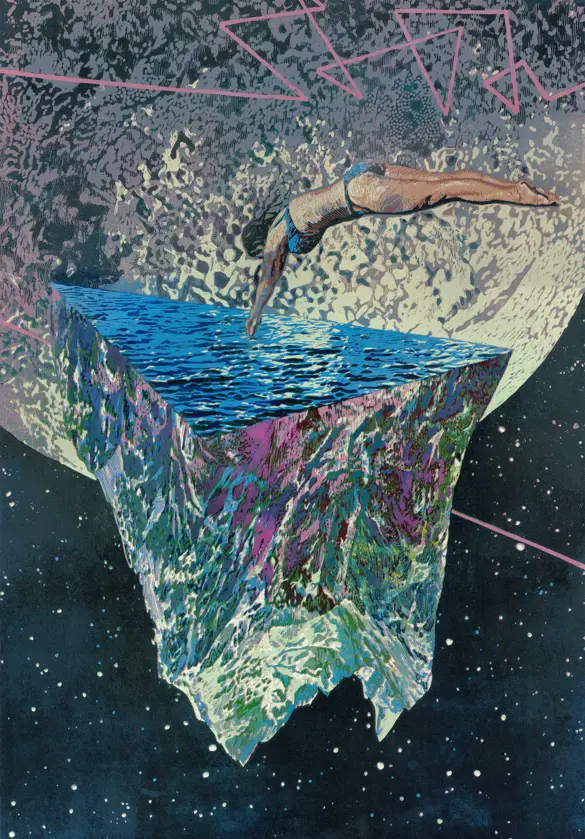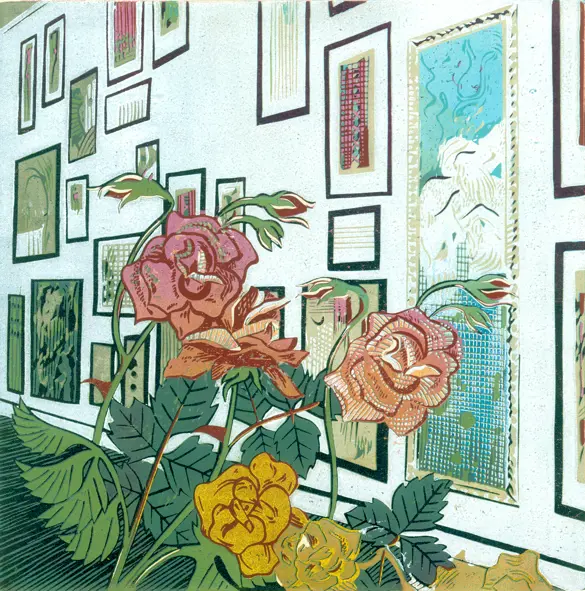 Aleksandra Prusinowska is a painter, graphic designer, and lecturer tied to the Tri-City Area. In 2010 she took her diploma from the Faculty of Painting at the Academy of Fine Arts in Gdańsk, and in 2018 she defended her PhD. She won the Hestia Art Trip in 2010. At present, she is an assistant professor in the linoleum print studio. She has taken part in many exhibitions in Poland and abroad. She works in painting and graphic art. Her works are inspired by pop-culture, alluding to films, advertisements, press photographs, as well as comics, with their characteristic frames.
Małopolski Garden of Art, 2018, linoleum print
Wyspiański as He's Never Been Exhibited Before, 2018, linoleum print
Wyspiański at the National Museum, 2018, linoleum print
Hotel PURO invited Prusinowska to make pieces inspired by the city. Her linoleum prints tie in to the local history of Krakow, with its art institutions, art scene, and exhibitions. They render the experience of visiting the National Museum or the Małopolski Garden of Art. In a simplified, pop-art style, the artist portrays not only the architecture, but also the exhibition and the works themselves. In the center of the composition is the viewer, often with a smartphone, an inevitable prop on any excursion. Yet the artist also places a colorful pattern on top of the figure, severing them from space and making them anonymous. Elsewhere, in place of the museum visitor we have flowers from Wyspiański's pictures. Prusinowska juxtaposes the real space with unreal visual forms.